A new CEO and Chairman of the Board of Directors have been named this week, and we are excited to share the news.
Tim Self, who originally founded AMTS in 1994, is stepping down as Chairman, but will continue as the Company Principal on the Board of Directors. Mr. Self will continue to have an active role in the company, but this transition will allow him to spend more time building the 'AM Racing' Truck Series Team in 2016 with their eyes set on a NASCAR Camping World Truck Series Championship.
Former CEO, Kelly McAndrew will be taking on the role of Chairman of the Board of Directors. In addition to his responsibilities at AM Technical Solutions, Mr. McAndrew founded a nonprofit Bible based Christian Ministry, called Soldiers For Faith, which offers assistance to those in need across the country. Mr. McAndrew's new role will enable him to serve both AM Technical Solutions and the Ministry effectively.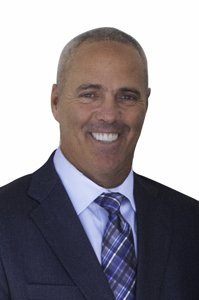 "For over 12 years Kelly has led AMTS through tremendous growth and has helped position us as a leader in high-tech construction management, total quality management program development, and cleanroom solutions. Our company has achieved a reputation of professionalism, unwavering teamwork, and a steadfast commitment to 'always doing the right thing' for our clients. We  all appreciate his service to AMTS, and we will continue to support Soldiers For Faith and their various programs," says Tim Self, Company Principal.
Finally, we would like to announce our new Chief Executive Officer, Dan Codi, who previously served as President of AM Technical Solutions and Senior Vice President of Product Development. With over 20 years of high tech sector experience in manufacturing and facility operations, product engineering, yield management, and process/equipment engineering, Mr. Codi is the right person for the job.
"It's Dan's business experience, coaching background, as well as his 'others first' leadership style that make him the right choice to fill the CEO position,and to be certain, the AM Technical Solutions' Board of Directors, Dan's AMTS peers and I are very confident in this decision and excited for the future of AM Technical Solutions under Dan's leadership.  Please join us in congratulating our new Chief Executive Officer." says Kelly McAndrew, Chairman of the Board of Directors.
"I'm honored to be a part of a company that has established a high standard of excellence in everything we do. I'd like to offer a sincere thank you to the entire AMTS family for giving me this opportunity. Additionally, with our position today in the Microelectronics and Life Sciences markets, I'm prepared and excited to lead our company to the next stage of growth," says Dan Codi, Chief Executive Officer at AM Technical Solutions.
Visit our Executive Page to learn more about our new leadership.