Sq. Ft. of Cleanroom Design and Installation
EMR 12 Yr Platinum Status Highwire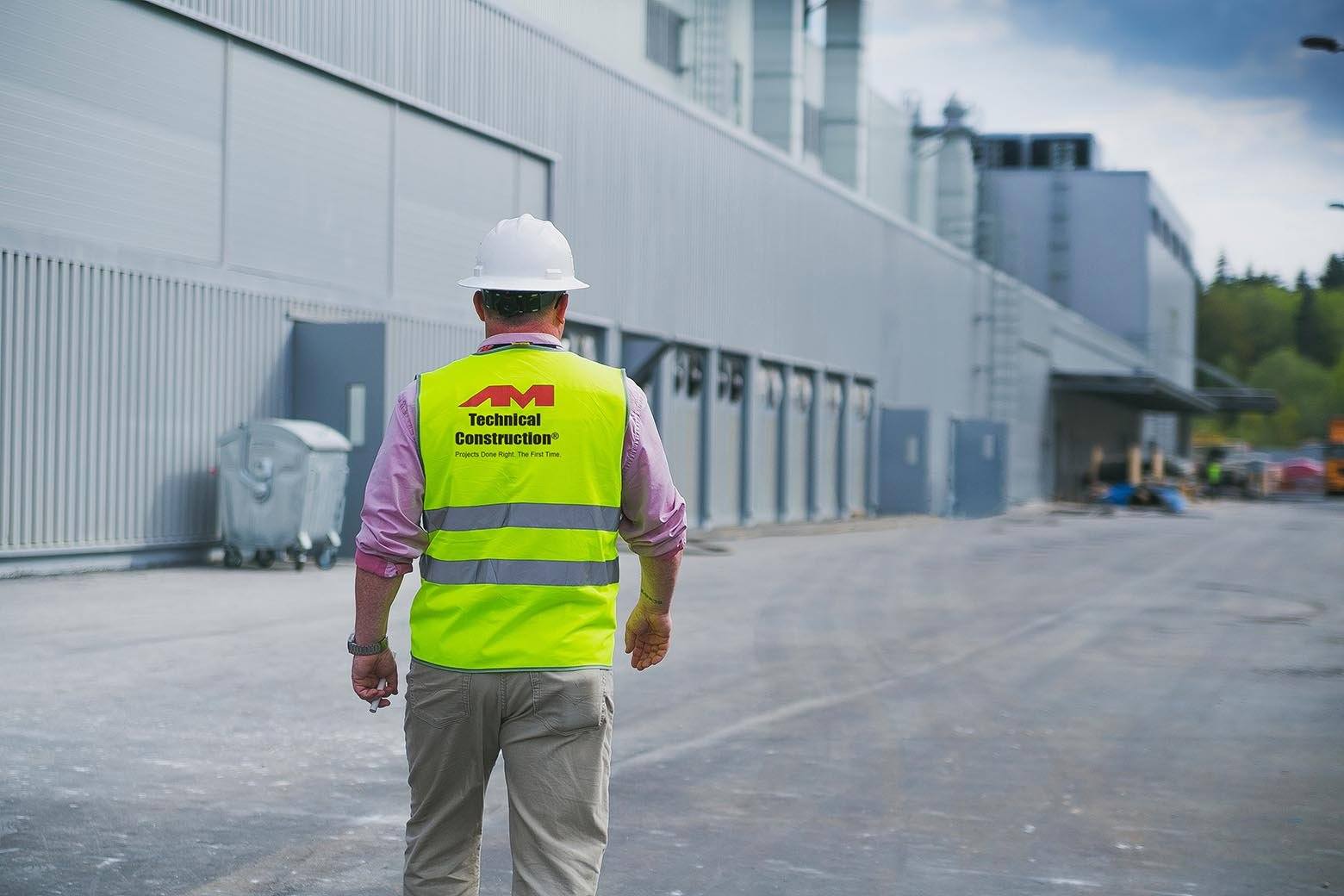 Projects Done Right. The First Time.
AM Technical Solutions (AM), founded in 1994, is a proven and licensed architect, engineering, and construction firm. Our company delivers the entire scope of work for high-tech construction projects on schedule, on budget, and at the level of quality required by customers. Our company does not settle for the construction industry standard of "Pick 2" from schedule, budget, and quality.
The AM core foundation was built on quality programs that optimized semiconductor facility operations. As the company developed, AM added core competencies on pre-construction, procurement, and construction. Further, through strategic acquisitions, we added design, commissioning, and validation to create a complete end-to-end solution for high-tech construction project delivery.
A Leading High-Tech Construction Team
We bring together key areas of expertise that include A&E, design, and engineering. Our quality construction professionals boast more than 20 years of individual success, assuring the early integration of all requirements to meet quality standards.
Our deep involvement in the semiconductor industry, including manufacturing and operations, has allowed us to implement Lean throughout our company to support our ability to deliver on schedule, cost, and quality.
We understand construction needs and the impact on manufacturing, and we are capable of anticipating the operational needs of each customer to deliver added value well beyond construction. We focus on the total cost of ownership because 80 percent of the building's cost is after handover.
By having the right size company, the right work to achieve efficiencies, the right structure for supporting the work, the right people to execute the work across the globe, and the right measurements in place using Lean tools, we ensure that customers are set up for success. Our approach goes well beyond planning, designing, procuring, constructing, and commissioning. We are a strategic partner before, during, and after construction.
We are proud of our industry-leading process to complete highly-complex and nuanced construction projects for the largest high-tech companies across the globe. Through our proven process, dynamic capabilities, and deep industry relationships, we are capable of pulling together globally-integrated teams that deliver projects right the first time.
Our History Dates Back to 1981