Architectural & Engineering Design
We provide innovative solutions to meet complex architectural and engineering challenges for high-tech customers from site selection through programming through design and tool installation.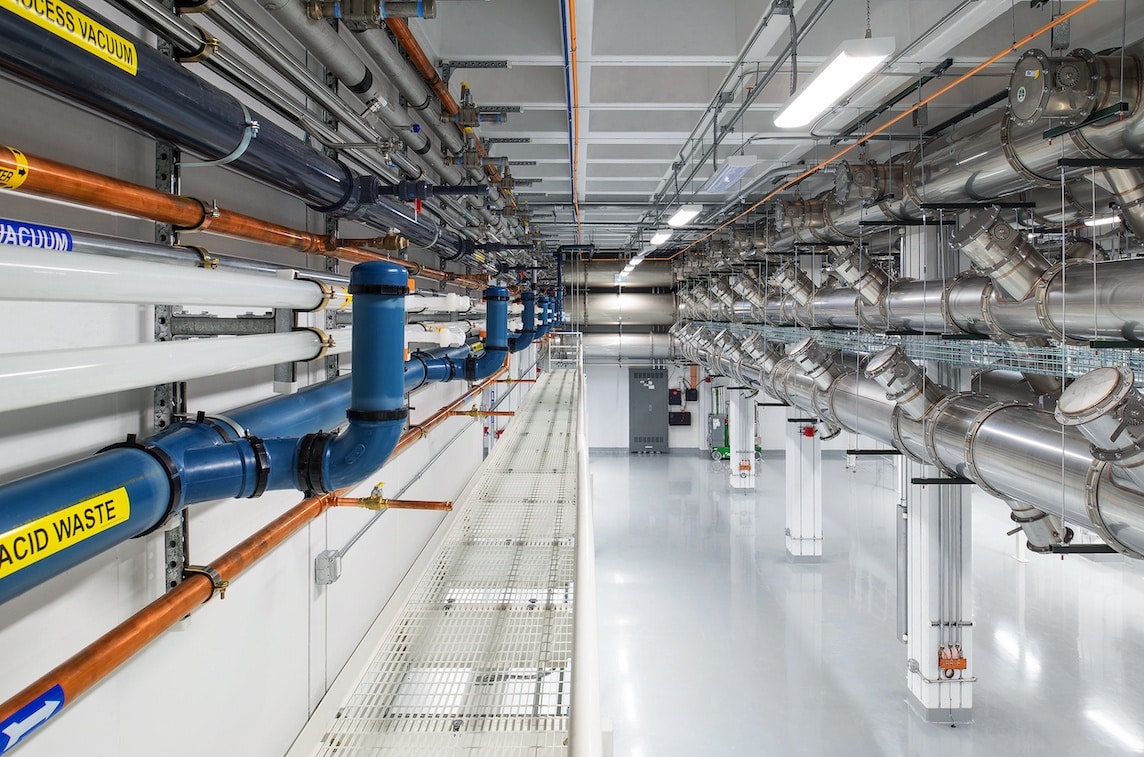 What sets AM apart from other A&E Design firms is our deep understanding of the 'nuts and bolts' of advanced technology. Our team of experienced architects, process engineers, and facilities experts give AM a unique insight into the needs of our clients.
Depending on customer needs, we support site selection, facility design, expansions and capacity upgrades, fab retrofits, and redeployment. We have the right experience and expertise to deliver the following support elements for high-tech customers across the globe to include labs, imaging, and cleanrooms.
For over 25 years, the consultants of AM have been providing expert services to clients in a range of high tech industries. We have solved complex process and equipment problems. We have designed world-class research and production facilities. We have supported our clients from R&D, to pilot line, to full production.
Feasibility Study
Site Selection
Master Planning
Conceptual Design
Programming
Schematic Design
Design Development
Construction Documents
Building Permit
Cost Estimation
Construction Administration
Design / Build Services
Tool Procurement Support
Tool Installation Design
Construction Supervision
Facilities, Maintenance, and Operations Support
Process Engineering
Capacity, Operational, and Financial Modeling
Cleanroom and Product Consulting
Design Review
AM has gained global industry recognition for the depth of excellence our services provide in the high-tech markets.