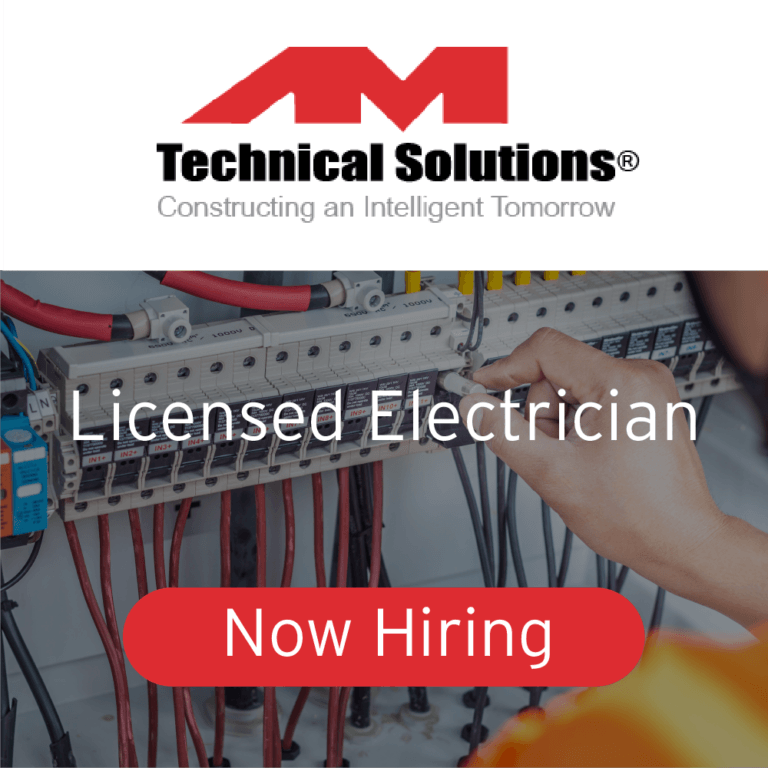 We are looking for Licensed Journeymen Electricians to join our Quality Service Team! You will perform Journeyman (or higher) level work in the installation, maintenance and repair of electrical systems in semiconductor, high-tech, industrial or related industries.
Roles and Responsibilities:
Ensures reliability and safety of electrical systems.
Perform routine electrical preventive maintenance tasks.
Perform routine and specialized electrical equipment inspections as well as routine electrical and controls troubleshooting on various equipment including variable frequency drives, low voltage and medium voltage starters and switchgear, motors, etc.
Provide support for new equipment start-up and supporting electrical activities.
Interface with all other facilities teams working closely with other contractors, engineers and client in conducting electrical testing and maintenance.